Introduction
Table of Contents
The Allure of Custom Tile Mosaic Art
Step into the captivating world of custom tile mosaic art, where we unlock the transformative power of visual storytelling. In this blog post, we will explore the remarkable process of converting your personal photos into timeless mosaic masterpieces. From custom tile mosaics created from photos to pixelated mosaics that infuse personality into any space, let's embark on a journey of creativity, craftsmanship, and self-expression.
Transforming Personal Photos into Timeless Mosaics
Imagine the joy of immortalizing your cherished memories with custom tile mosaics created from your own photos. With the ability to convert a picture to mosaic tiles, you can transform any image into a visually stunning mosaic pattern that captures the essence of the original photo. Whether it's a custom photo mosaic or a custom picture mosaic, these unique art pieces celebrate the beauty of personalization and storytelling through mosaic art.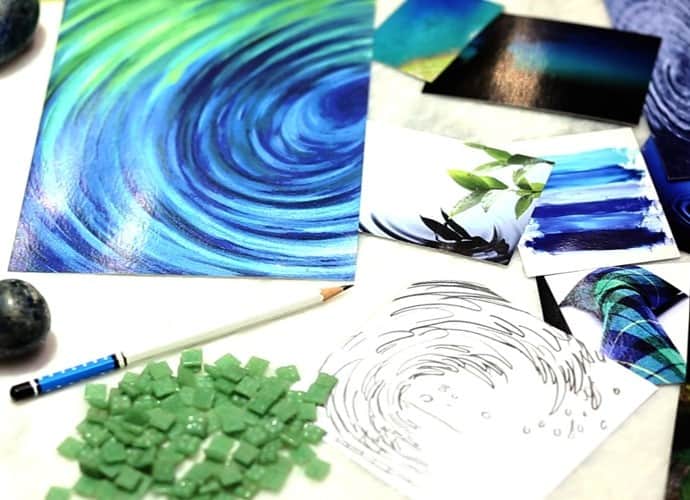 "Like its namesake concept, the PIXL range features numerous mosaic tiles arranged together in a simple grid (like pixels) to create bigger images that are nothing short of masterpieces."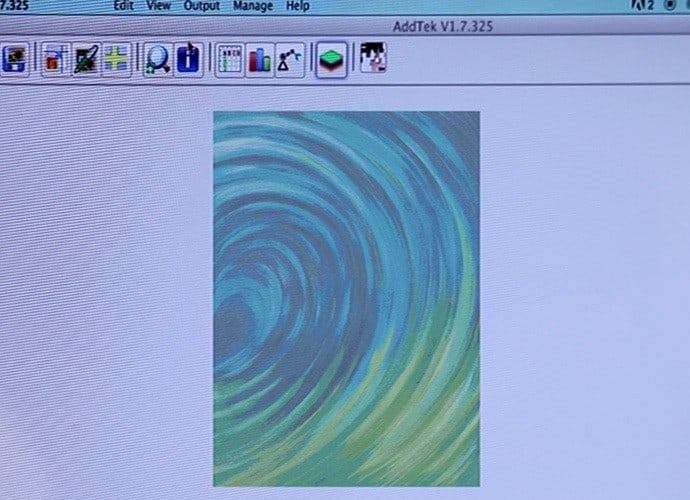 Stunning abstract art, enthralling geometric and nature-inspired patterns, beautiful landscapes, cityscapes, Medieval and Renaissance painting masterpieces, 8-bit retro game art, a portrait of your pet, your kid's drawing. There are just some of the things we can convert into a mosaic for your one of a kind PIXL tile wall. No image or design concept is too complex for AddTek. All we need is an image or inspiration board from our clients and we take care of the rest.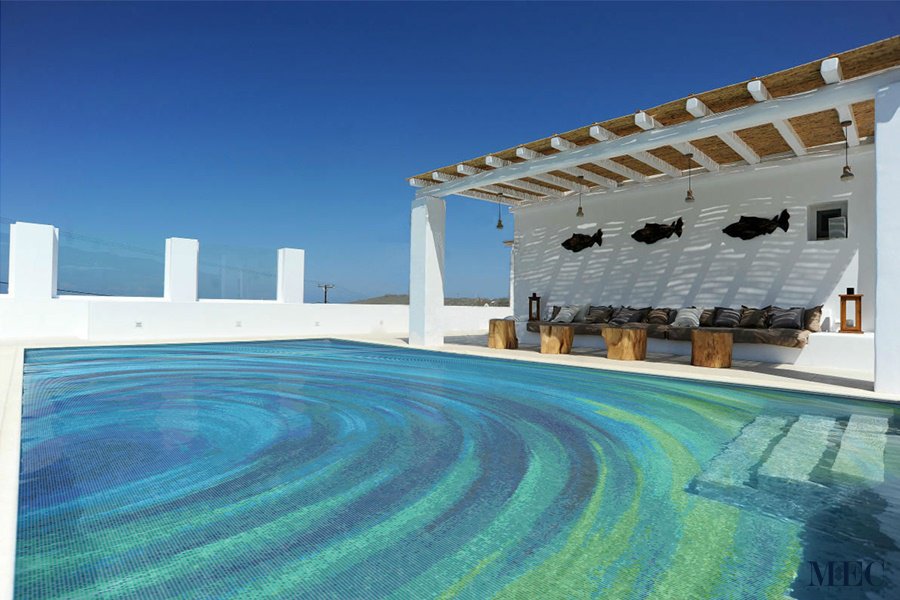 Photo: Whirlpool swirl glass mosaic swimming pool.
Selecting the Perfect Photo
Choosing a Meaningful and Visually Appealing Photo
The first step in creating a custom tile mosaic from a photo is selecting the perfect image. Consider photos that hold sentimental value and reflect the moments and experiences you hold dear. From family gatherings and breathtaking landscapes to cherished memories with loved ones, these photos become the foundation for your mosaic masterpiece. Allow your creativity to flow as you explore the possibilities of turning a photo into a mosaic pattern that evokes joy, nostalgia, and meaning.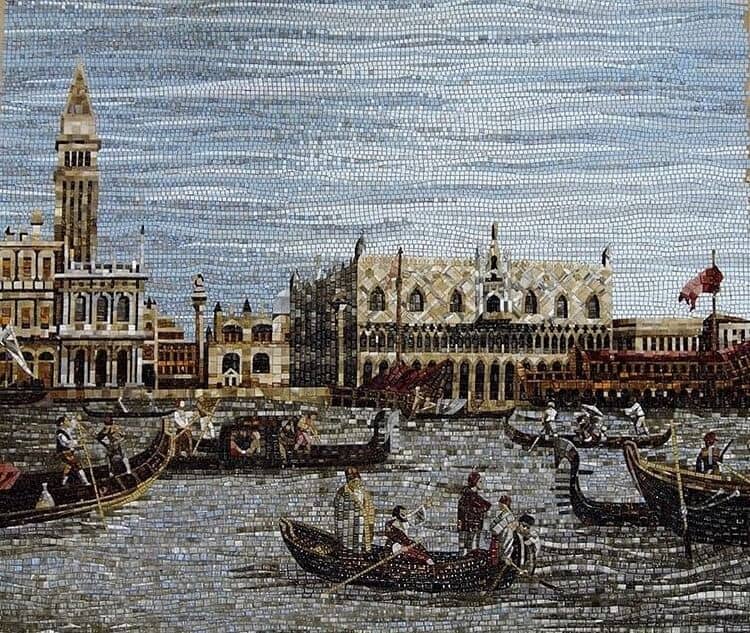 Converting Picture to Mosaic Tiles
Now comes the exciting part – converting your chosen photo into mosaic tiles. Collaborating with skilled mosaic designers at MEC, you can bring your vision to life. Through our expertise, we will guide you on the journey of creating custom tile mosaics. From a design consultation where your preferences are discussed to the artistic interpretation of the photo, every step is taken to ensure your custom tile mosaic from a photo captures the essence of your vision.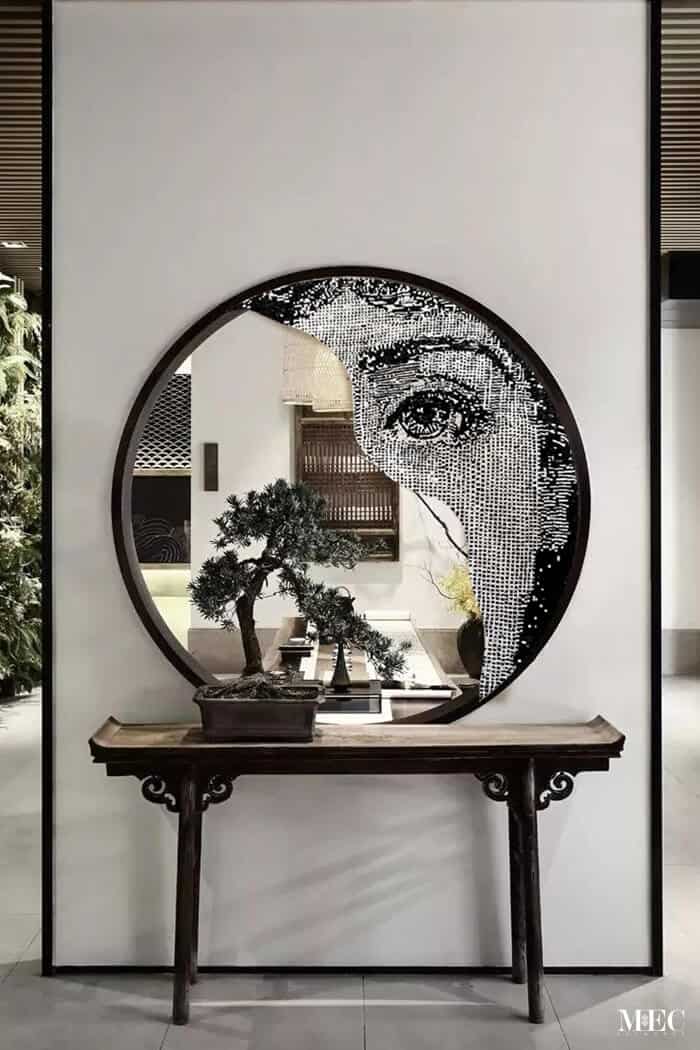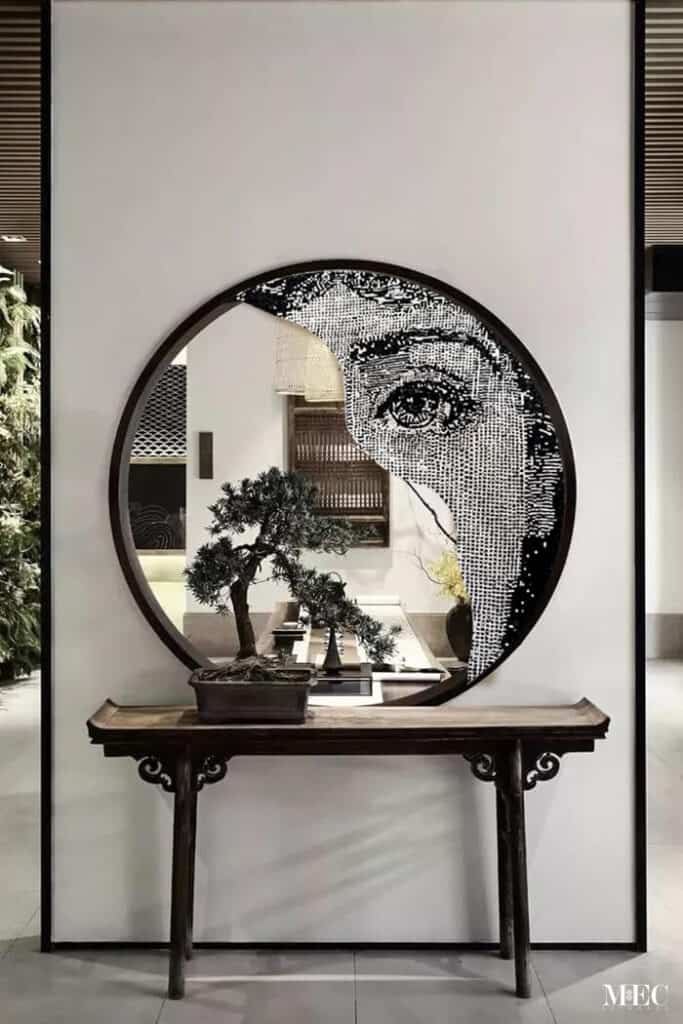 Creating a Custom Tile Mural from a Photo
For those seeking larger-scale mosaic installations, consider the option of a custom tile mural from a photo. This artistic endeavour allows you to transform entire walls into breathtaking mosaic masterpieces. With meticulous attention to detail, the artisans and designers work diligently to convert your chosen image into a pixelated mosaic that commands attention and inspires awe.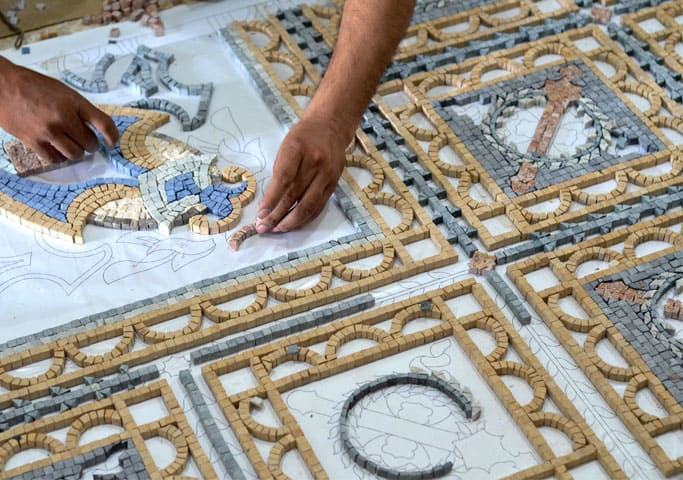 From Photo to Mosaic: The Creation Process
Understanding the Steps Involved in Transforming a Photo into a Mosaic:
Sharing Your Vision: The client begins by sharing a personal photo with MEC. This photo holds sentimental value or represents a significant memory that the client wishes to immortalize in mosaic form.
Design Consultation: Team MEC engages in a design consultation with the client. They discuss the client's vision, preferences, and desired artistic elements for the mosaic. This step ensures a clear understanding of the client's expectations and sets the foundation for a successful collaboration.
Artistic Interpretation: Based on the client's input, the skilled artisans and designers at MEC employ their expertise to interpret the photo into a mosaic design. They consider factors such as color palette, tile materials, and mosaic techniques to transform the photo's essence into a visually stunning mosaic artwork.
Selecting the Right Tile Shapes, Sizes, and Colors:
As we embark on the journey of converting your photo into a mosaic masterpiece, we focus on finding harmony in the selection of tile shapes, sizes, and colors. Our team of designers at MEC collaborates closely with you, taking into account the image's intricacies, the desired mood, and the overall composition. Together, we explore various options to ensure the tiles harmoniously translate the essence of the photo onto the mosaic canvas.
Creating Visual Impact: Enhancing the Mosaic's Aesthetics
At MEC, we recognize that tile shapes, sizes, and colors have the power to elevate the aesthetics of your mosaic artwork. Our dedicated team of artisans and designers works diligently to create a visually captivating mosaic that leaves a lasting impression. By carefully selecting the right tile shapes, sizes, and colors, we enhance the visual impact of the mosaic, bringing forth the richness of details, depth, and vibrancy that make your artwork truly exceptional. With our guidance and expertise, we ensure that every tile contributes to the overall beauty and artistic expression of your custom mosaic.
Better Than a Pet Photo!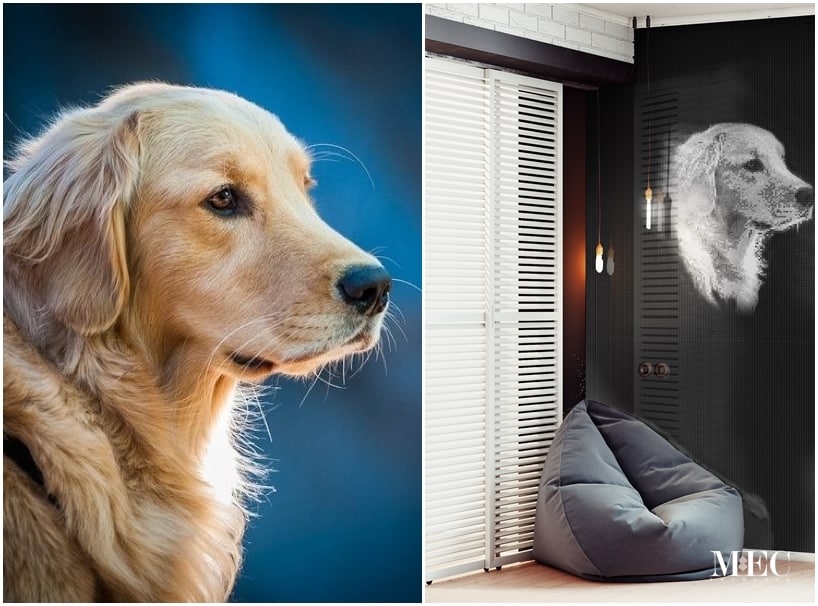 Portrait of a family dog as a monochrome black and white PIXL mural. Want to get a photo of your pet as tile art? Share the photos today for a free render and design consultation!
Abstract Mosaic Art Murals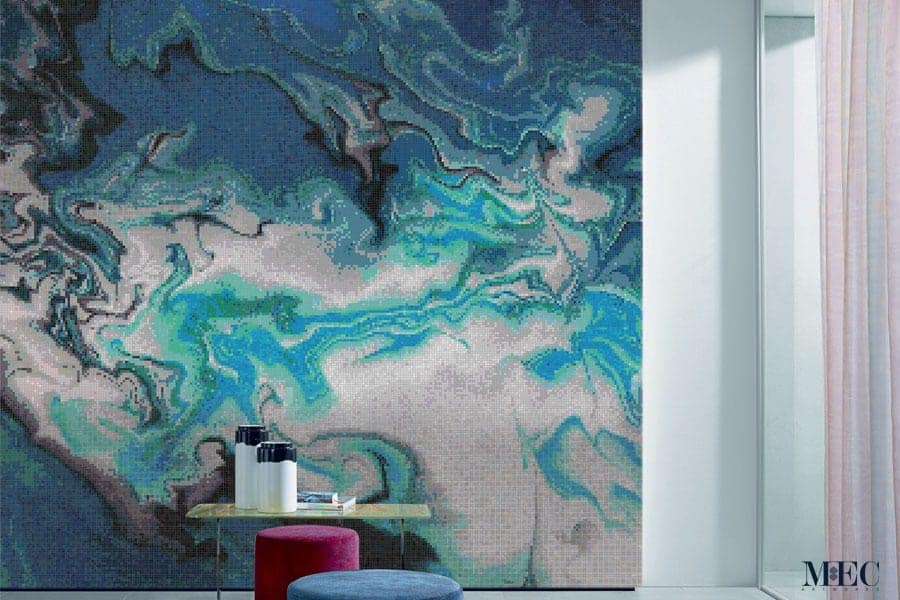 Turn any wall into the focal point of the room with an abstract glass mosaic. Photo: Might Blue Ocean | Inspired by ink diffusing on water surface, the Mighty Blue Ocean from MEC's PIXL range can serve as a simple and stunning abstract backdrop to any environment. Adorn any space of your choice, e.g. swimming pool or bedroom wall with a refreshing Vertex glass mosaic blue hues palette.
Showcasing and Enjoying Your Custom Tile Mosaic
Selecting the Perfect Display Location
Choose a prominent location in your home or space where your custom tile mosaic can take center stage. Consider the lighting, visibility, and overall aesthetics of the area to ensure your mosaic receives the attention it deserves.
Enhancing the Mosaic with Complementary Elements
Enhance the visual impact of your custom tile mosaic by incorporating complementary elements. Consider adding accent lighting, decorative frames, or other design elements that further highlight the beauty and uniqueness of your artwork.
Sharing the Story Behind Your Mosaic
Share the story and inspiration behind your custom tile mosaic with family, friends, and visitors. This personal touch adds depth and meaning to the artwork and allows others to appreciate the sentimental value and artistic journey that went into its creation.
Regular Maintenance and Care
Properly care for and maintain your custom tile mosaic to ensure its longevity and preservation. Regularly clean the surface using mild, non-abrasive cleaners, and avoid placing heavy objects or applying excessive pressure on the mosaic. By maintaining its pristine condition, you can continue to enjoy your mosaic for years to come.
Pool Tile Rendition of An Art Masterpiece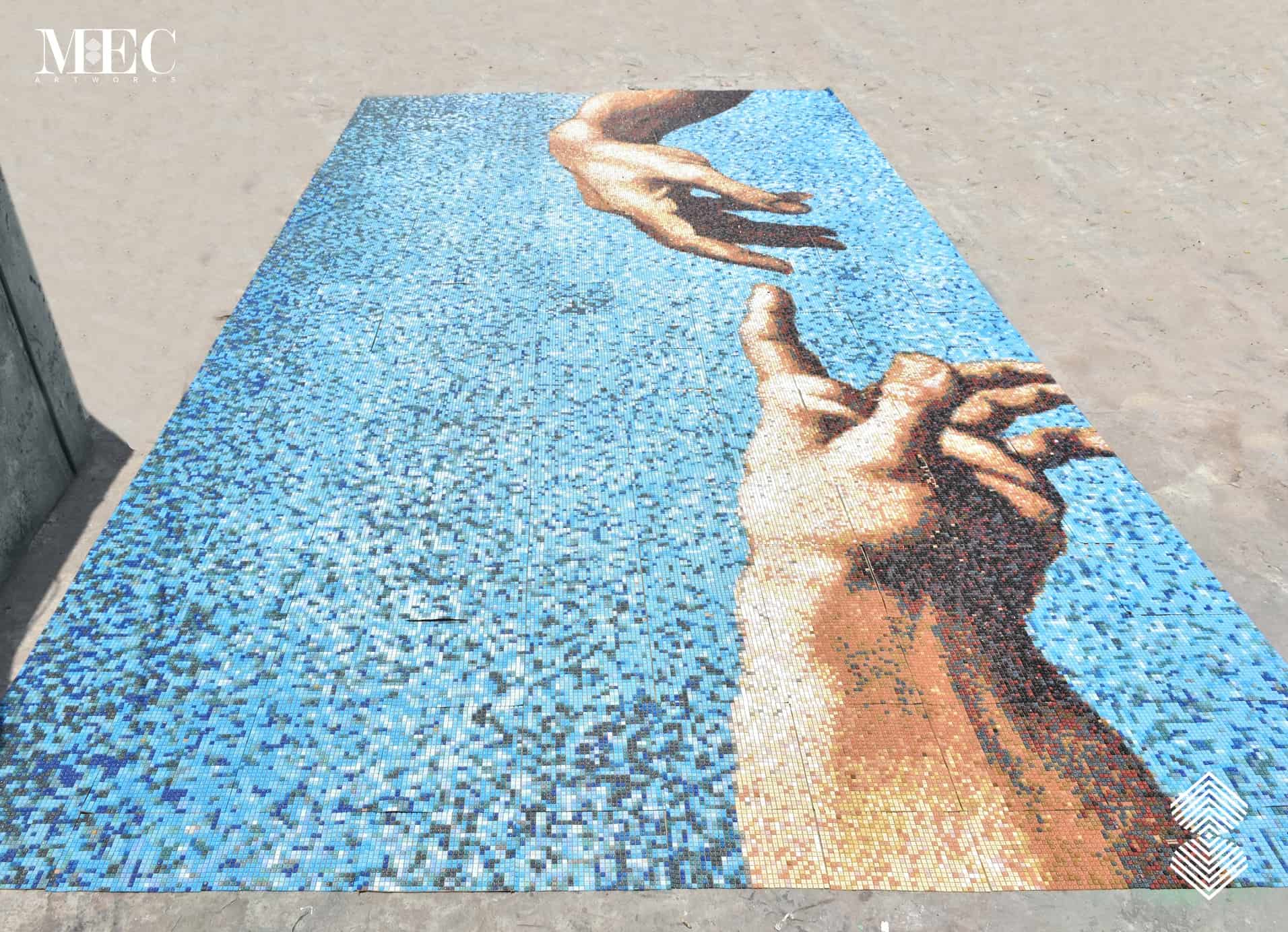 A Vertex glass mosaic rendition of Michelangelo's masterpiece at our workshop (moments before being packed and dispatched). The famous fresco painting from Sistine Chapel's ceiling inspired this swimming pool tile art.
Spruce Up That Game Room!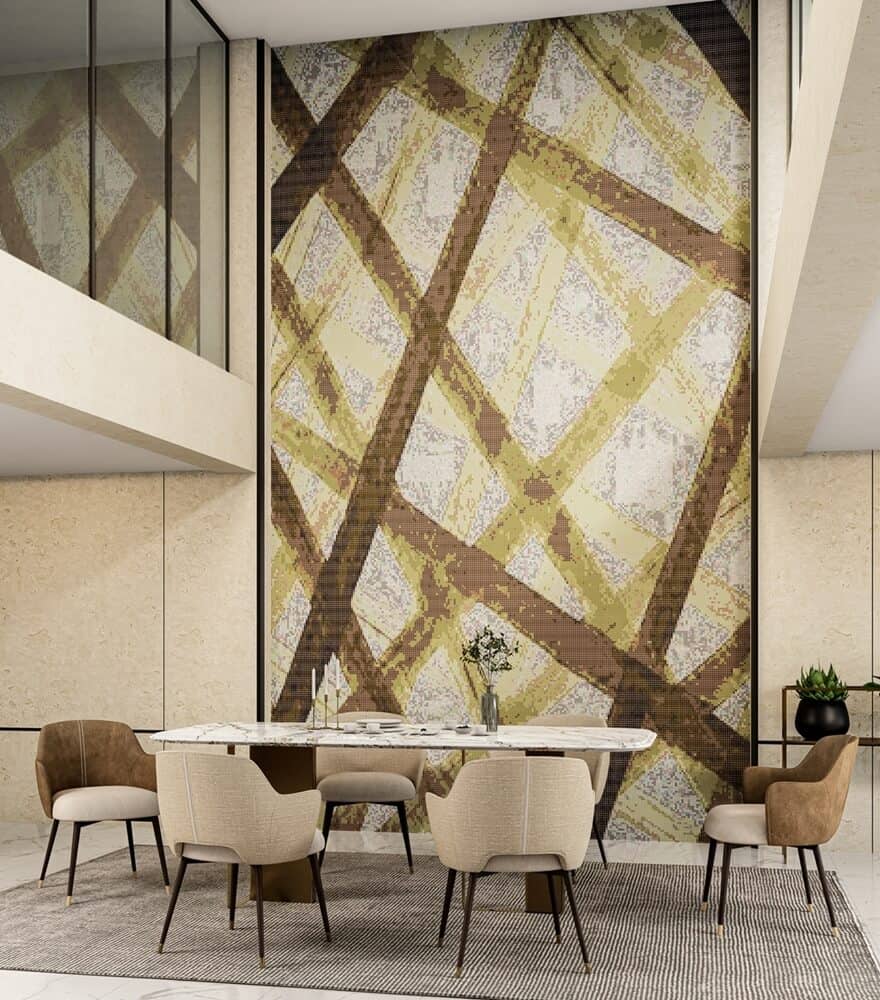 8-bit glass mosaic art for a game room! How amazing is that? Have your favorite retro (or even modern) game scene transformed into one-of-a-kind vertex glass mosaic wall art. To read more about retro pixel themed mosaic work click on the link.
Stop & Smell the Roses
Photo: Flevo | An elegant mural featuring pink rose flowers in tone saturated colors over a dark black background with subtle leaf pattern.
Tropical Themed Contemporary Design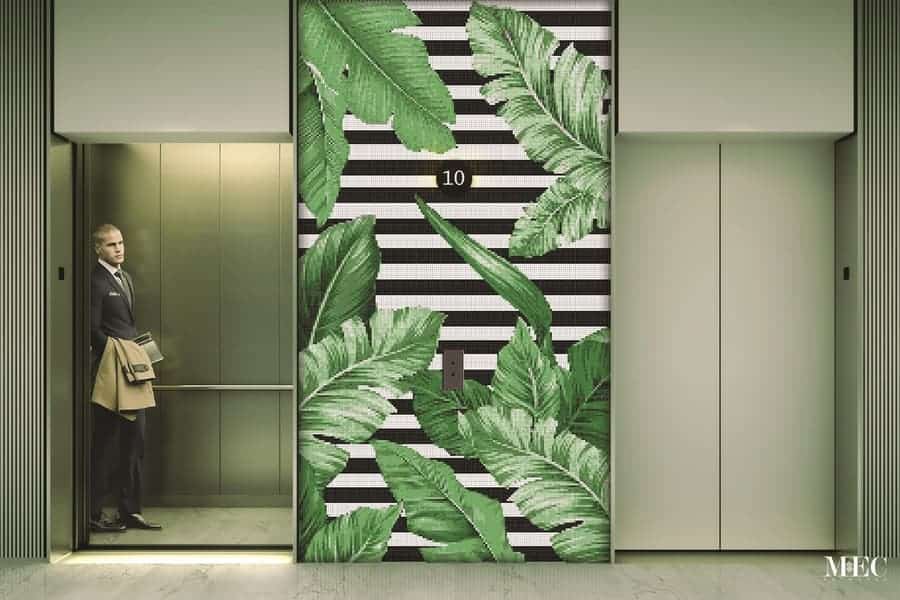 Photo: Tropica | A contemporary glass mosaic mural featuring tropical leaves, The lush green leaves add a pop of delicate color in contrast with a black and white striped background.
"Flora is a refreshing collection of colorful glass mosaic art. Created with exclusive AddTek software, these colorful plant-themed patterns are a part of the larger PIXL range by MEC. The catalog features everything from classic European floral wallpaper patterns to lively palm tree leaves with contemporary black & white background. Transform your living space by adorning your walls with spectacular floral and tropical-themed murals." See the complete PIXL Flora catalog here.
Add a Splash of Refreshing Color
Want something refreshing? How about a citrus themed mosaic wall! Fruity mosaics would look awesome in a kitchen or butler's pantry.
From photograph to Vertex 10 glass mosaic render in seconds! Bring the lively colors of nature indoors with PIXL glass mosaics.
Nature is the Best Source of Inspiration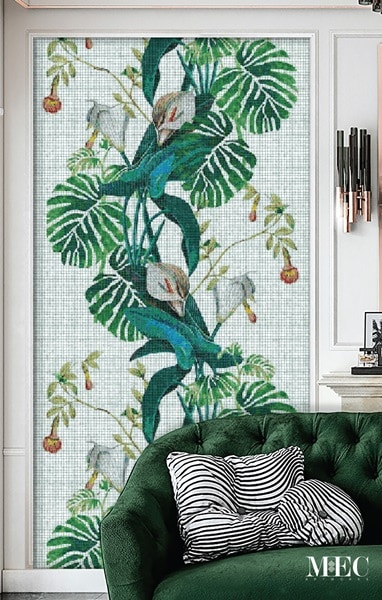 "With an extensive range of glass mosaic tesserae including over two hundred colors and dozens of texture variants, the possibilities are endless.
A Custom Made Mosaic Design of Your Own!
Isn't it amazing how basically any image or design can be converted into mosaic! It is natural to be overwhelmed by choices when they are limitless. Worry not, we can help you decide on the perfect PIXL masterpiece for your feature wall, bathroom, backsplashes, or even swimming pool. Contact us today for free design and customization. One of our design consultants will get in touch with you to help bring that mosaic dream to reality.
Conclusion
The world of custom tile mosaic art is filled with endless possibilities for creativity, personalization, and self-expression. From the mesmerizing process of converting pictures to mosaic tiles to the creation of custom photo mosaics and custom picture mosaics, these artworks embody the transformative power of visual storytelling. Whether you choose to turn a photo into a mosaic pattern, create a custom tile mural from a photo, or experiment with pixelated mosaics, each creation becomes a reflection of your unique story. Embrace the beauty of custom tile mosaics, and let your imagination soar as you embark on this captivating journey of turning images into everlasting mosaic masterpiece. Embrace the beauty of personalization and self-expression through custom tile mosaics, and unleash your artistic spirit with MEC to bring your mosaic vision to life.
FAQs: Creating Custom Tile Mosaics from Photos with AddTek®
Can I use any photo to create a custom tile mosaic?
Yes, you can use any photo that holds personal significance to you. Whether it's a cherished family photo, a stunning landscape, or a memorable moment, our team can transform it into a custom tile mosaic.
How long does it take to create a custom tile mosaic from a photo?
The timeline for creating a custom tile mosaic varies depending on the complexity and size of the project. Generally, it can take a few weeks to complete the process, including design consultation, mosaic fabrication, and installation.
What factors should I consider when selecting the tile shapes, sizes, and colors for my mosaic?
When selecting tile shapes, sizes, and colors, consider the overall aesthetic you want to achieve. Factors such as the image's intricacies, desired mood, and composition play a role in determining the best tile elements to use.
Can I display my custom tile mosaic outdoors?
Yes, custom tile mosaics can be displayed outdoors with proper installation techniques and materials. However, it's important to consider factors such as climate conditions and potential exposure to ensure the longevity of the mosaic.
How do I maintain and care for my custom tile mosaic?
To maintain the beauty and longevity of your custom tile mosaic, regularly clean the surface using mild, non-abrasive cleaners. Avoid placing heavy objects or applying excessive pressure on the mosaic. With proper care, your mosaic will continue to be a stunning centerpiece for years to come.