Understanding Your Vision & Inspiration
Our custom design process is a journey of collaboration and creativity. We believe that each mosaic should be a reflection of your individuality and style. That's why we place great importance on understanding your inspirations, preferences, and aspirations right from the start. We take the time to listen to your ideas, allowing us to establish a strong foundation for the creative journey ahead.
Collaborative Journey of Creativity
As we embark on this artistic endeavor together, our team of skilled designers and artisans will guide you through the entire process. We believe in open communication, where your input and feedback are valued at every stage. We work closely with you, translating your concepts into stunning visual representations.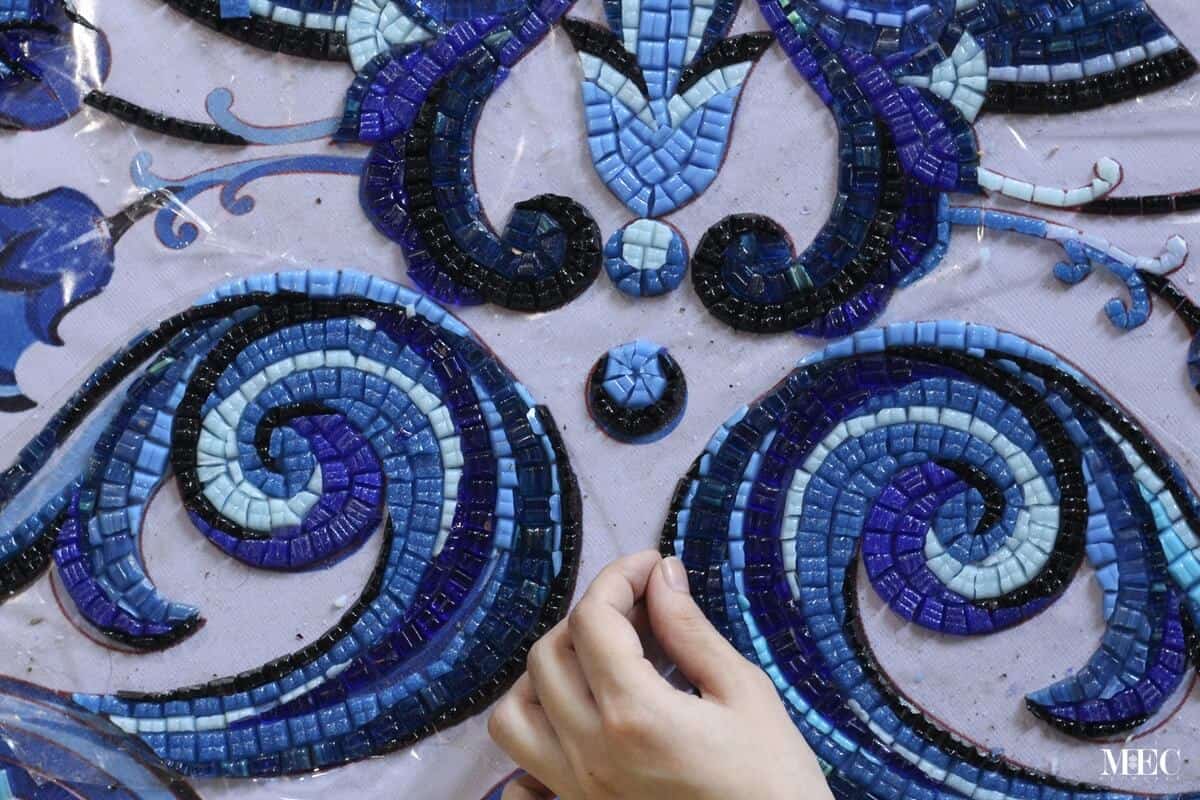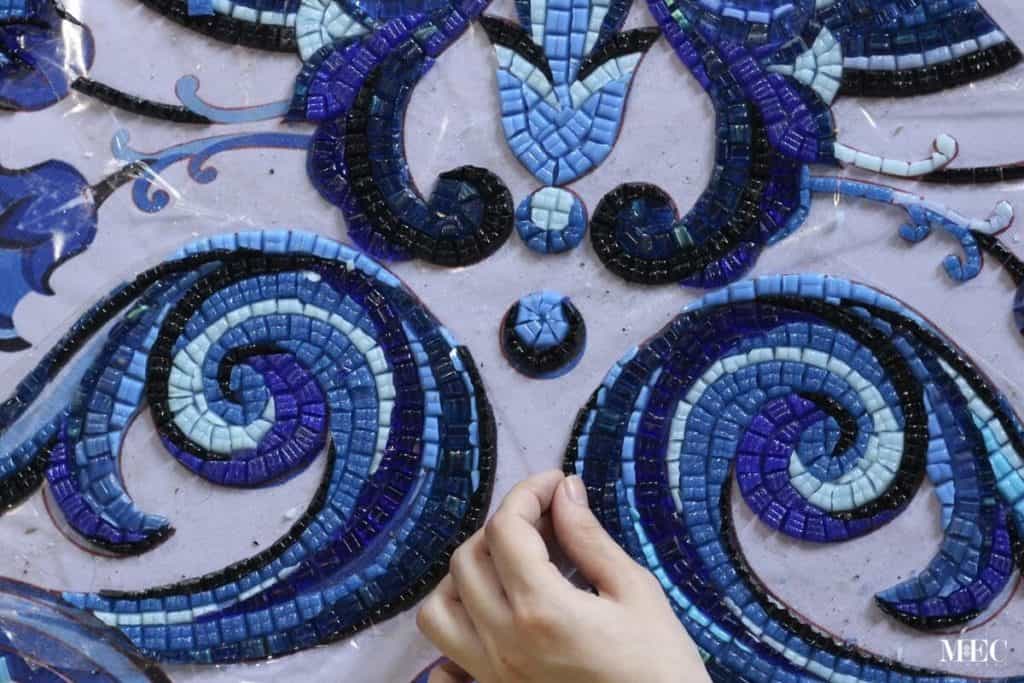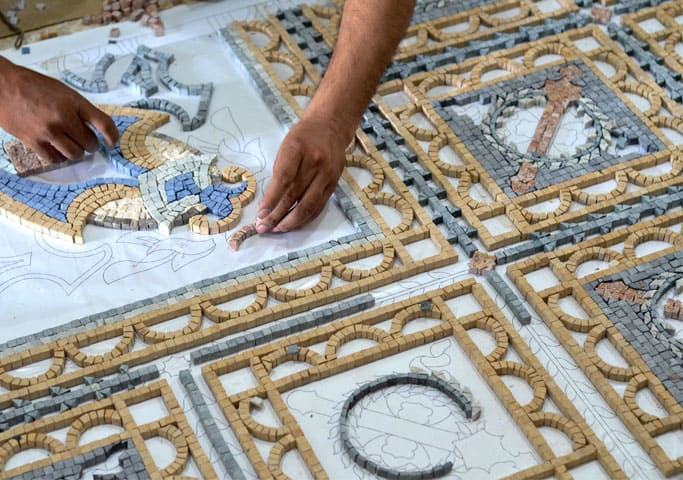 Meticulous Craftsmanship and Artistry
Using a combination of traditional techniques and cutting-edge technologies, our designers meticulously create conceptual designs that breathe life into your vision. Through sketches and digital renderings, we present you with a range of design options, allowing you to visualize how each element will come together in your mosaic masterpiece. We welcome your feedback and are dedicated to refining the design until it perfectly encapsulates your artistic vision.
Material Selection and Color Palette
Choosing the materials and color palette is an integral part of the customization process. Our experts will assist you in selecting the finest quality tiles, stones, and glass, ensuring that each component harmoniously complements your design concept. The careful consideration of colors and textures allows us to create depth, movement, and visual impact within your mosaic.
Enhancing Aesthetic Appeal
Once the design and materials are finalized, our highly skilled craftsmen meticulously bring your mosaic to life. With unwavering attention to detail and a profound respect for the medium, they artfully assemble each tile, ensuring precision and seamless transitions. Their expertise and passion shine through in every brushstroke, resulting in a mosaic that is both visually captivating and structurally sound.
Unveiling Your Unique Mosaic Masterpiece
At MEC, we are dedicated to delivering not just a mosaic but an artistic statement that encapsulates your individuality and enriches your environment. Our custom design process is a true collaboration, where passion and artistry converge to create a personalized mosaic masterpiece that will be cherished for generations to come.