Bespoke handcrafted marble mosaic floor designs for home Interiors
If you are looking to get some new year upgrades & renovations around your house, consider a handmade marble mosaic floor design. Your future self will thank you for it. Made from a resilient natural material, marble mosaics are versatile, durable and gorgeous. Marble stone has been the material of choice for flooring for centuries. The mosaic art dates back even further and neither of those are getting outdated in the foreseeable future. Mosaic flooring is a timeless classic in the world of interior design, and we're here for it!
Marble Tiles x Carpets & Rugs
Marble is an amazing natural material for flooring on its own but how about taking it a step further? Imagine the colors, patterns and details of rugs combined with the smooth finish, remarkable texture and luxurious feeling of marble stone. That's what you get when you opt for marble mosaic flooring designs for your house. The best of both worlds. The ornamental appearance of carpets without the worries of allergens, spills and stains*.
Read more: Marble Mosaic Rugs and Medallions as Carpet Alternative
MEC sources the best quality marble from quarries located around the world. Choose the color palette of your marble mosaic rugs from our extensive marble stone library.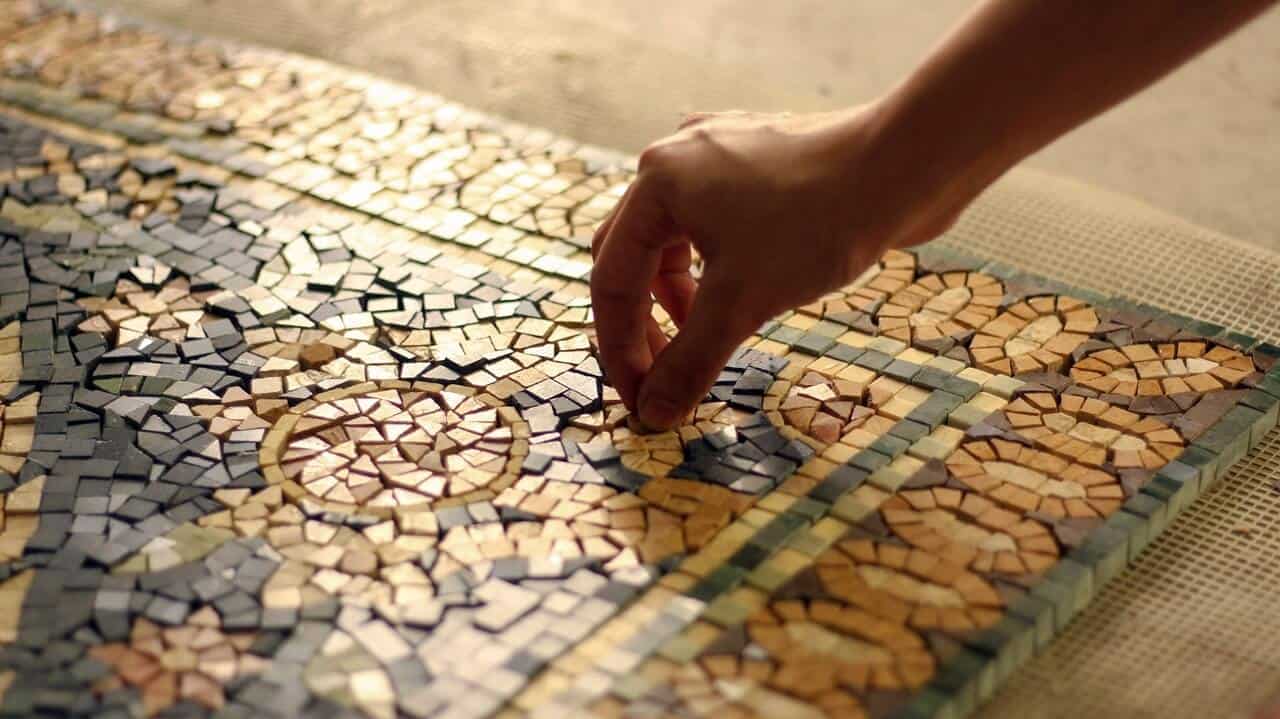 Each marble mosaic rug we ship out is meticulously made on order. Our mosaic craftsmen are trained by Italian mosaic experts. They individually select, hand-cut and arrange each marble tessera to make one-of-a-kind mosaics. Thousands of mosaic tiles are placed together to make a typical medium sized marble mosaic rug.
Marble tile can be porous, some types more than others. So it can stain in some cases if it hasn't been properly protected with a sealant. With some regular maintenance you can ensure the longevity of your beautiful marble mosaic flooring.
https://www.hgtv.com/design/remodel/kitchen-remodel/granite-vs-marble-pros-cons
Custom Designed Marble Mosaic Floor Art
Forget about those mass produced tile designs and catalogs with a few dozen designs available in very limited colorways. One size doesn't fit all. Why limit yourself to what's available in the market when you handpicked all other details of your house's interior design? Have your floor tiles designed your way with mosaics. Here at MEC we understand that each space is unique and so are the taste and preferences of our clients. Which is why we give you complete control over the pattern, color palette and any other important details you can think of, really. Get creative.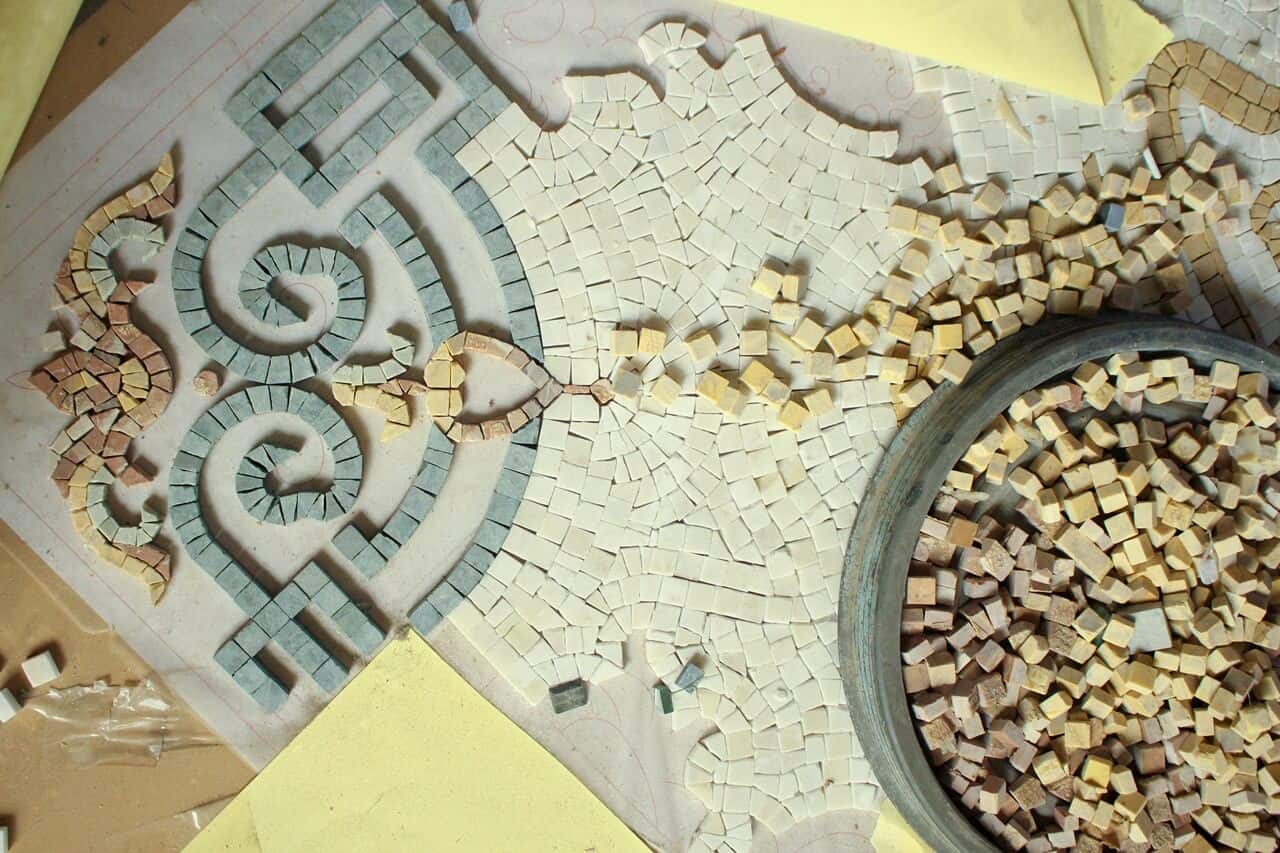 Inspiration can come from the most unexpected sources and we recognize that. We welcome all sorts of concepts and ideas from your clients. It could be a sketch, a photograph, a Pinterest board and even swatches of paint or pieces of fabric. An MEC design consultant works closely with each client on developing a tailor made marble mosaic flooring design. It's a collaborative process and the customers are kept in loop every step of the way.
We make the process as seamless as possible for you. With unlimited design revisions, complimentary renders and free handcrafted samples. We do this all while controlling our costs to fit our client's budgets. Already thinking of choosing custom handcrafted marble mosaic floor over mass produced tile designs, aren't you? Drop us an email with your concerns and queries today and we'll be happy to guide you about the custom mosaic design options.
Life of Marble Mosaic Floor Tiles
Centuries old mosaic floor designs are being uncovered by archaeologists across Europe (Italy, United Kingdom) and the Mediterranean region (Palestine, Greece, Turkey). Most of them are still in a pretty decent condition considering how old they are and what they have been through. That ought to tell you something about the durability of marble mosaic floors. There is no match for the durability of marble mosaic floors.
Latest: Extraordinary Roman mosaic and villa discovered beneath farmer's field in Rutland, UK – November 25, 2021
MEC marble mosaic lasts you a lifetime when installed professionally. We back that claim up with a 20 year warranty. In short, if you are looking for a flooring option that would not have to be redone a few years down the line, custom designed marble mosaic floors are clearly among the best options available.
Marble Mosaic Floor Design Ideas for 2022
Marble mosaic work well for high foot traffic areas such as lobby, foyer and even commercial spaces such as shopping malls and hotel reception areas. Tesserae made of this natural material is by far one of the most suitable options for flooring. Here are some marble mosaic floor designs that will inspire you for your upcoming projects and renovations:
Marble Mosaic With a Touch of Brass
The marble and brass combination is an all-time favorite of interior designers. We love them together so much that we created a mini marble mosaic flooring collection around brass inlay marble tile designs. Marcella + Brass; visually captivating and sophisticated, this marble tile collection combines the softly honed beauty of stone with the warmth of brass.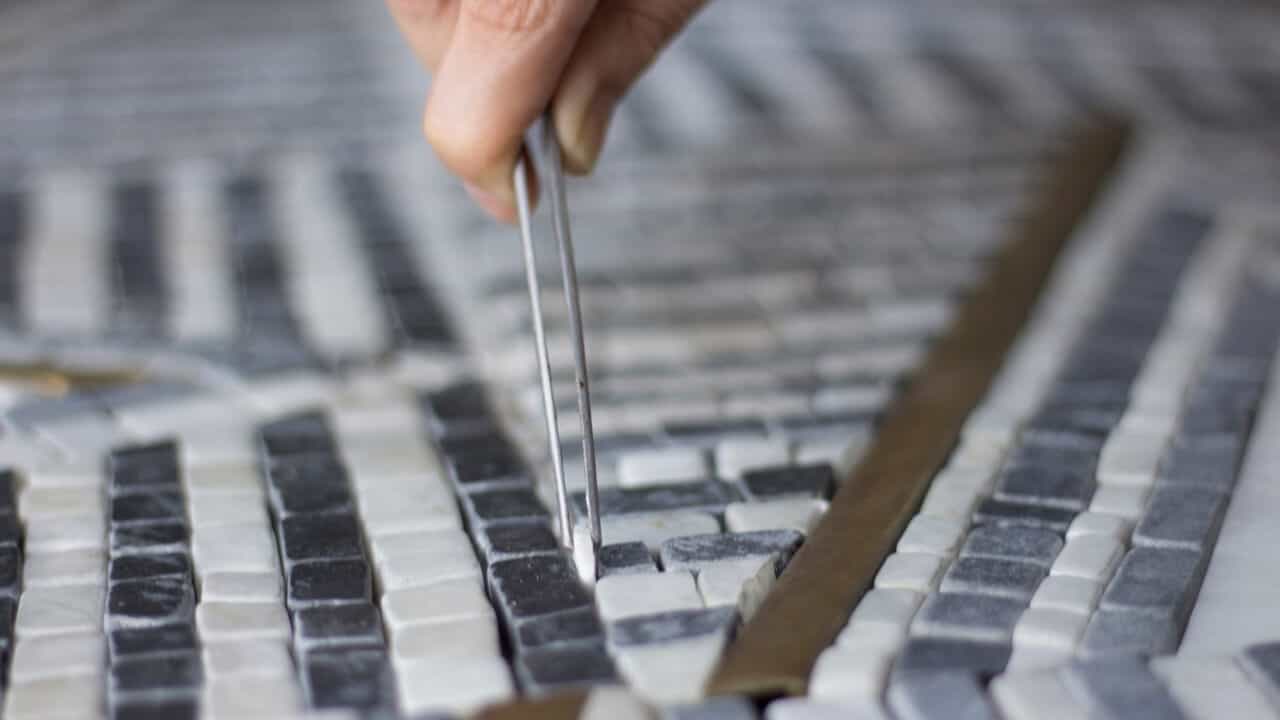 Simple & Bold – Two Toned Marble Mosaics
Looking for marble mosaic flooring designs that are simple yet create a powerful visual impact? Black & white marble is a bold contrast that never gets old.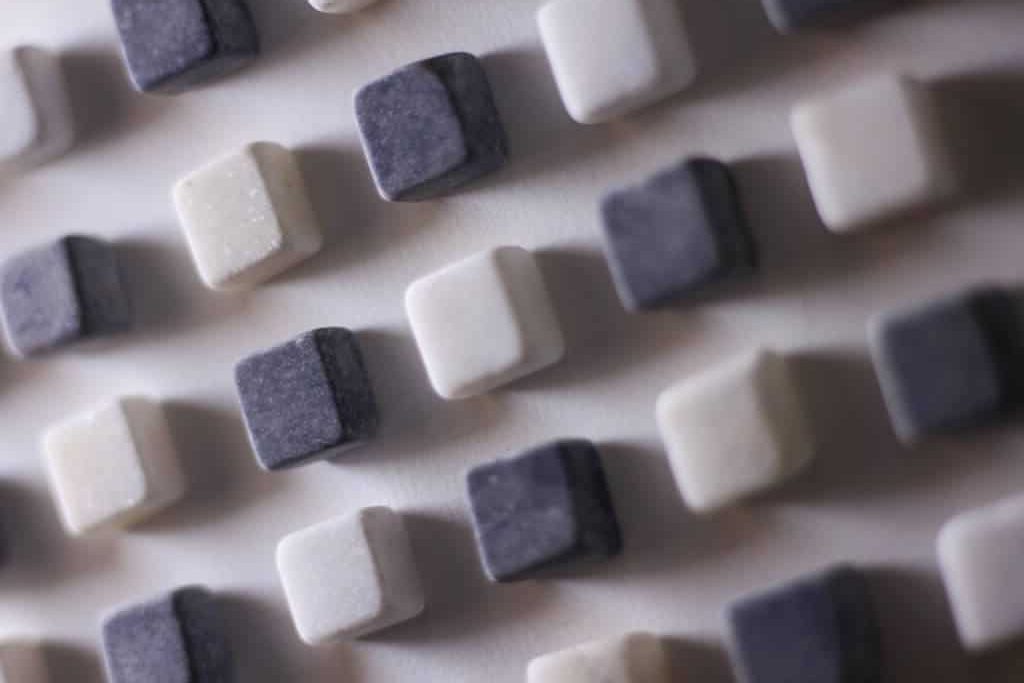 Vibrant Marble Mosaic Rugs
Take marble flooring to the next level with MEC custom handcrafted mosaic rugs. They can be so detailed that visitors might mistake it for a woven rug at a first glance.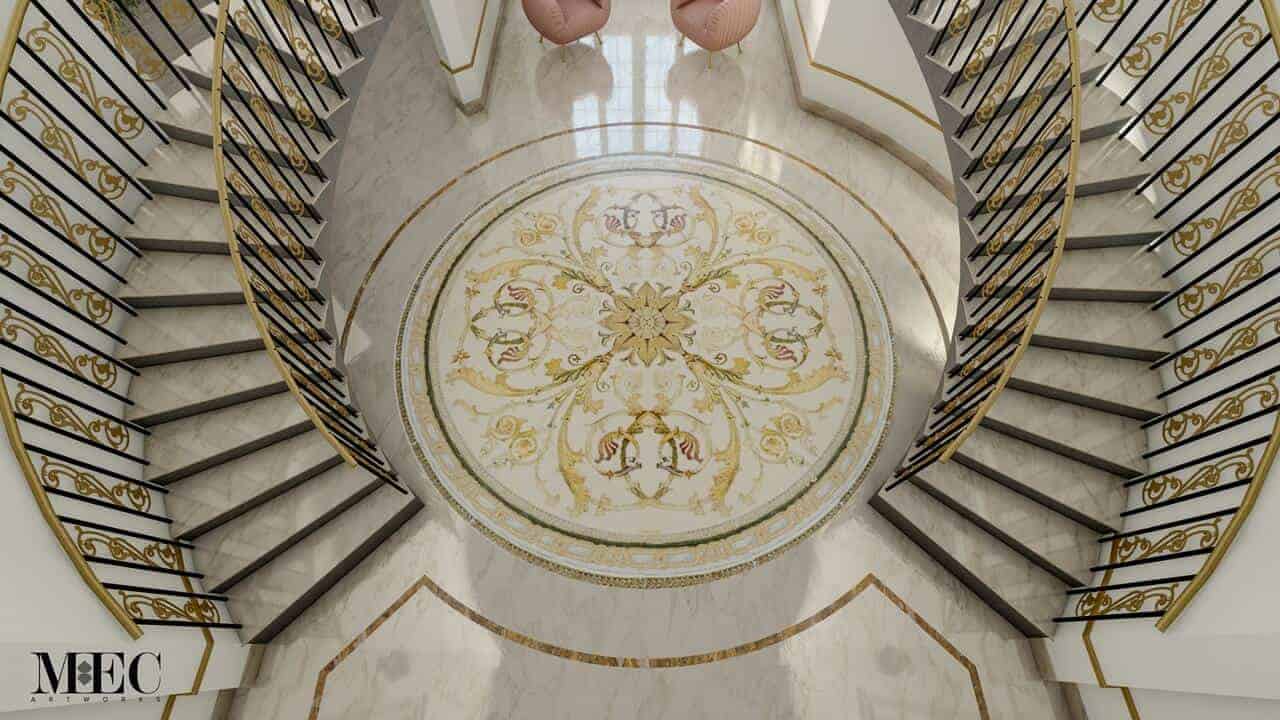 From floral and geometric to European and Persian designs, we have it all. All designs are completely customizable in terms of size, color and pattern. We use nothing but the best quality marble stone to make mosaic tiles for our mosaic floor designs.
The stunning marble colors never fade, which means that you get excellent value for money when you choose mosaic flooring.
Request a complimentary one-on-one meeting with an MEC design consultant today, and let us get started on your dream mosaic!