Table of Contents
What is a Mosaic Mural?
A mosaic mural is a captivating piece of art that combines intricate patterns and vibrant colors to create a stunning visual display on walls. At MEC, we specialize in designing and fabricating custom mosaic mural patterns that elevate the aesthetics of any indoor or outdoor space. Our mosaic wall murals, crafted with utmost precision and creativity, are a testament to our expertise in the field. Whether you seek mosaic mural ideas or specific mosaic mural patterns, our team at MEC is committed to bringing your vision to life. With a keen eye for detail and a passion for transforming spaces, we strive to deliver mosaic murals that leave a lasting impression. Explore the enchanting world of mosaic art with MEC and let us weave magic on your walls with our bespoke creations.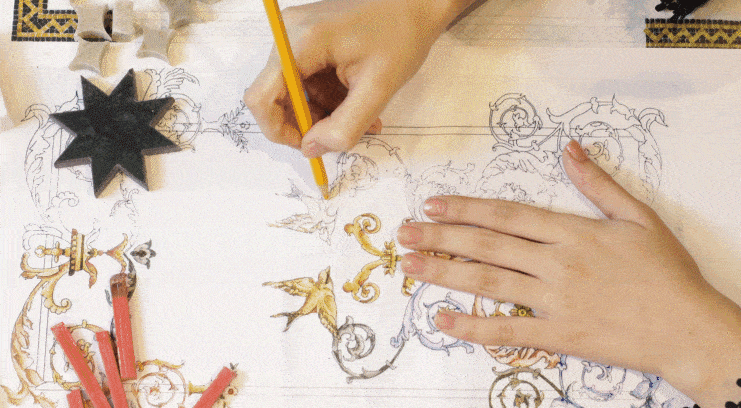 Mosaic Wall Murals: A Timeless Art Form
Our kind (i.e. the human species) has always been fascinated with inscription and decoration on walls. Since the earliest known humans that lived in caves and scribbled on the rock walls the observations and details related to their daily routines to the modern-day child that has just discovered what a marvelous tool a marker is and doodles all over an unattended wall. From the Egyptian hieroglyphic engravings to today's teens equipped with spray paint cans and stencils obsessed with graffiti. There appears to be a primal instinct programmed into us that tells us that the wall is a canvas and the possibilities are endless.
We can't really know for sure if it originated because of the need to; record our stories, keep a track of things, send messages, decorate the space or simply engage oneself in the free time. However, the evolution of this concept involved some or several people possibly realizing that certain patterns and designs feel good to look at. This revelation branched into many different forms of art over time; paintings, signboards, stone carvings, niches and mosaics.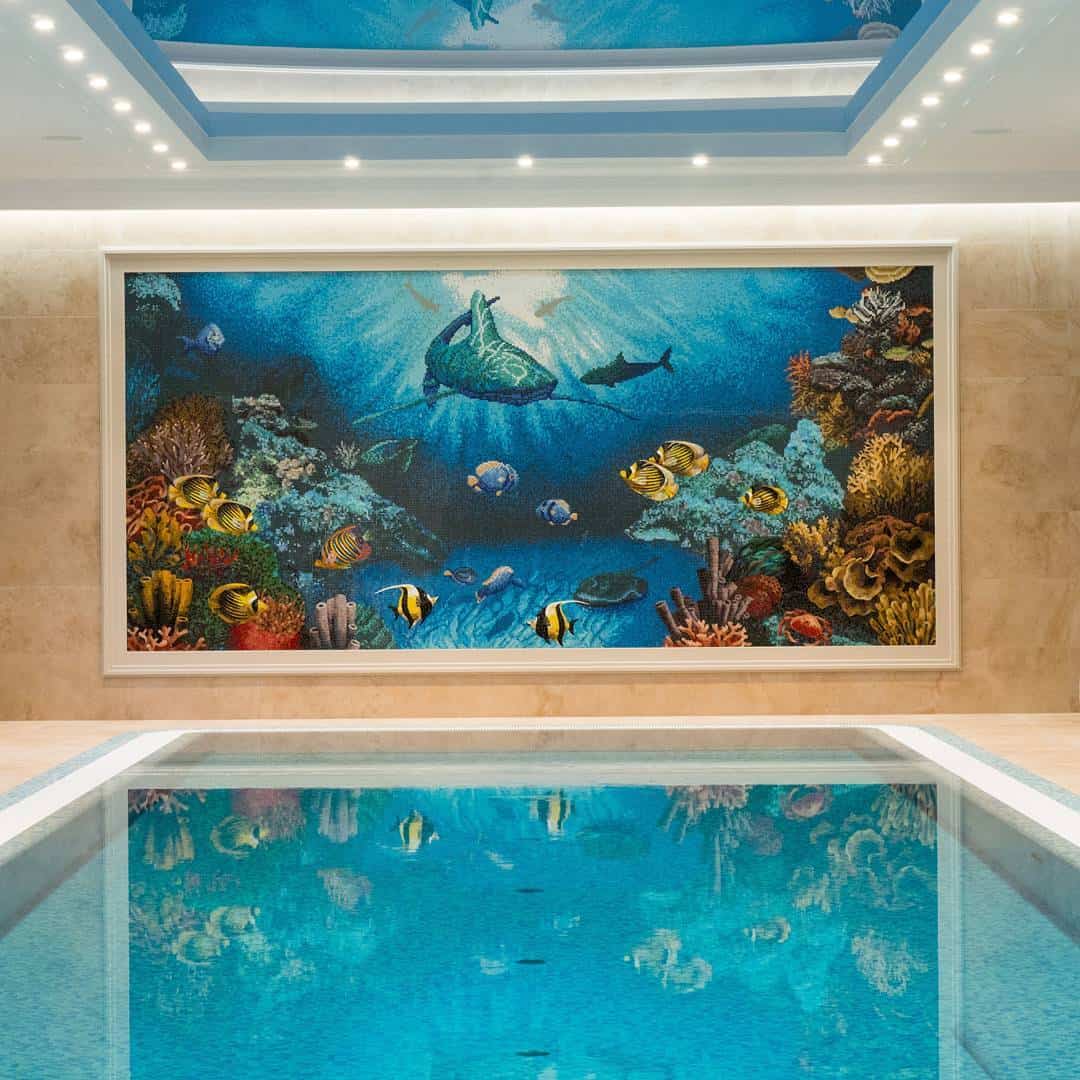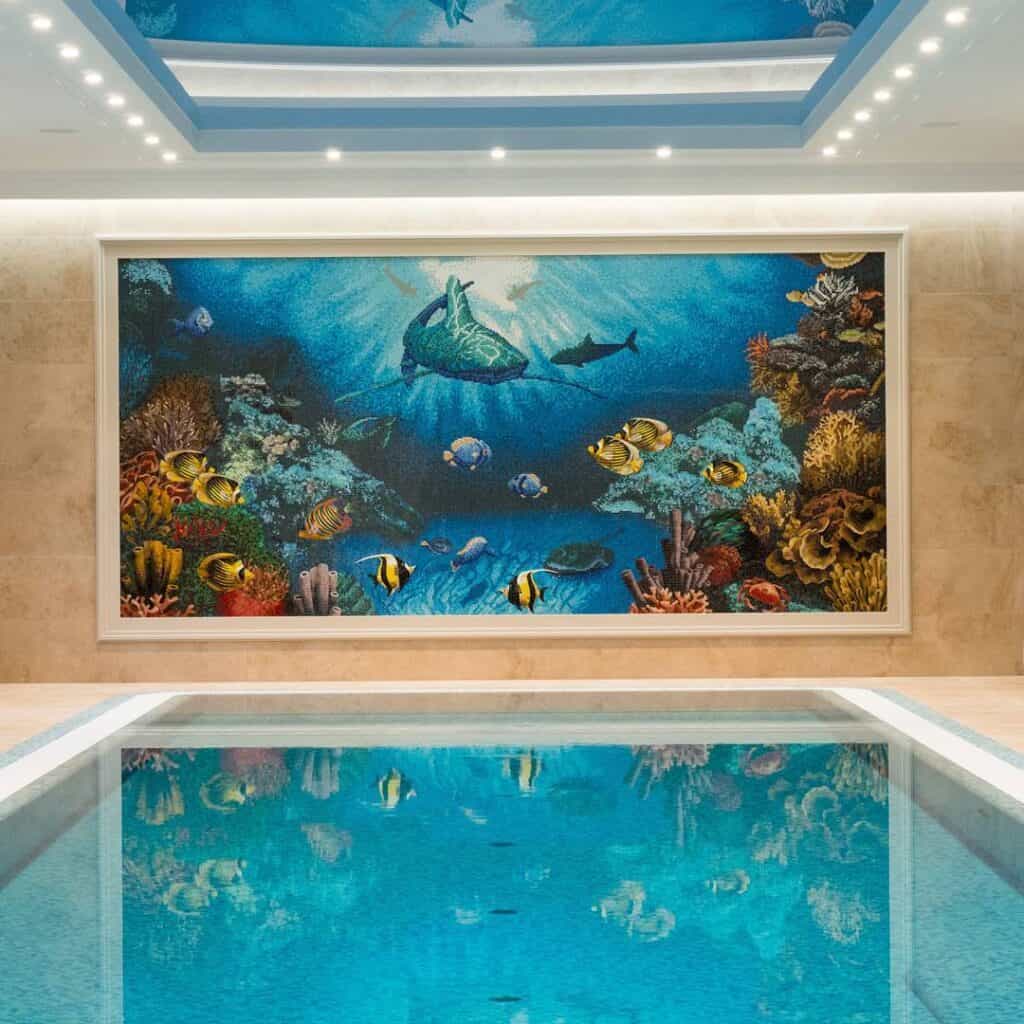 Captivating Mosaic Wall Murals
At MEC, we believe that walls are blank canvases just waiting to be adorned with breathtaking art. Our collection of mosaic wall murals boasts a wide range of designs, colors, and themes to suit any style or preference. From vibrant nature scenes to abstract patterns, we offer a myriad of options to spark your imagination. Whether you desire a serene coastal landscape or a whimsical cityscape, our mosaic wall murals will infuse your space with personality and charm.
The fact is that, just like an empty canvas and paints, there are virtually no limits to what can be created in mosaic for a wall. Be it a tiny wall space in a studio apartment bedroom, cascade in a park, or a massive storefront in a shopping mall, mosaic wall art murals can be created for just about any surface regardless of the shape and dimensions. Mosaic wall art murals are also fairly easy to maintain and have proven themselves to be one of the most durable forms of design over the centuries!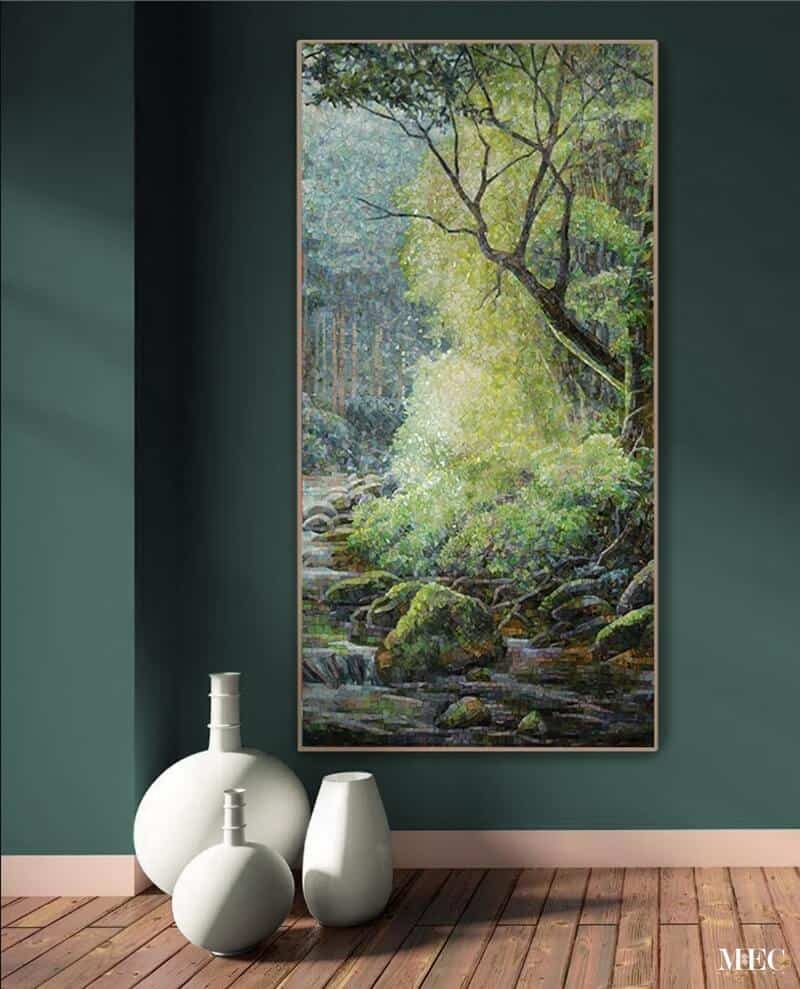 Designing Custom Mosaic Wall Mural Masterpieces
Whether you seek a contemporary geometric pattern or a breathtaking nature-inspired scene, our designers meticulously craft a unique concept tailored to your preferences and space requirements. With our expertise in blending colors, textures, and shapes, we ensure that your mosaic wall mural becomes an exquisite expression of your personal style.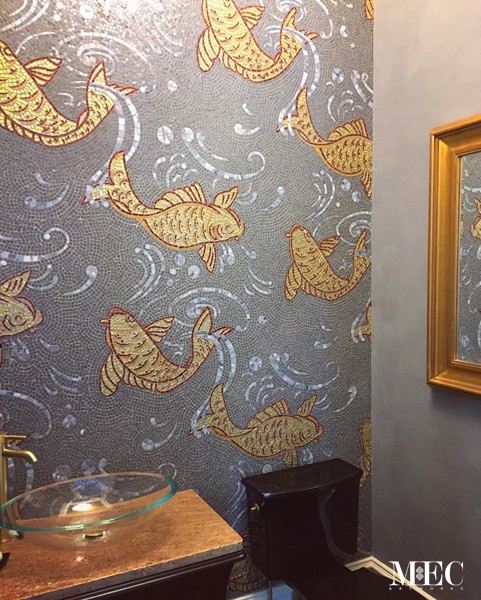 Mosaic Wall Mural Ideas
We understand that every individual has unique preferences and visions for their spaces. That's why we encourage our customers to unleash their creativity and explore a multitude of wall mural ideas. Whether you're looking to add a touch of elegance to your living room, create a focal point in your office, or transform your garden into a tranquil oasis, our team of talented designers will collaborate with you to bring your ideas to life. The possibilities are endless when it comes to mosaic wall murals, and we are here to make your vision a reality.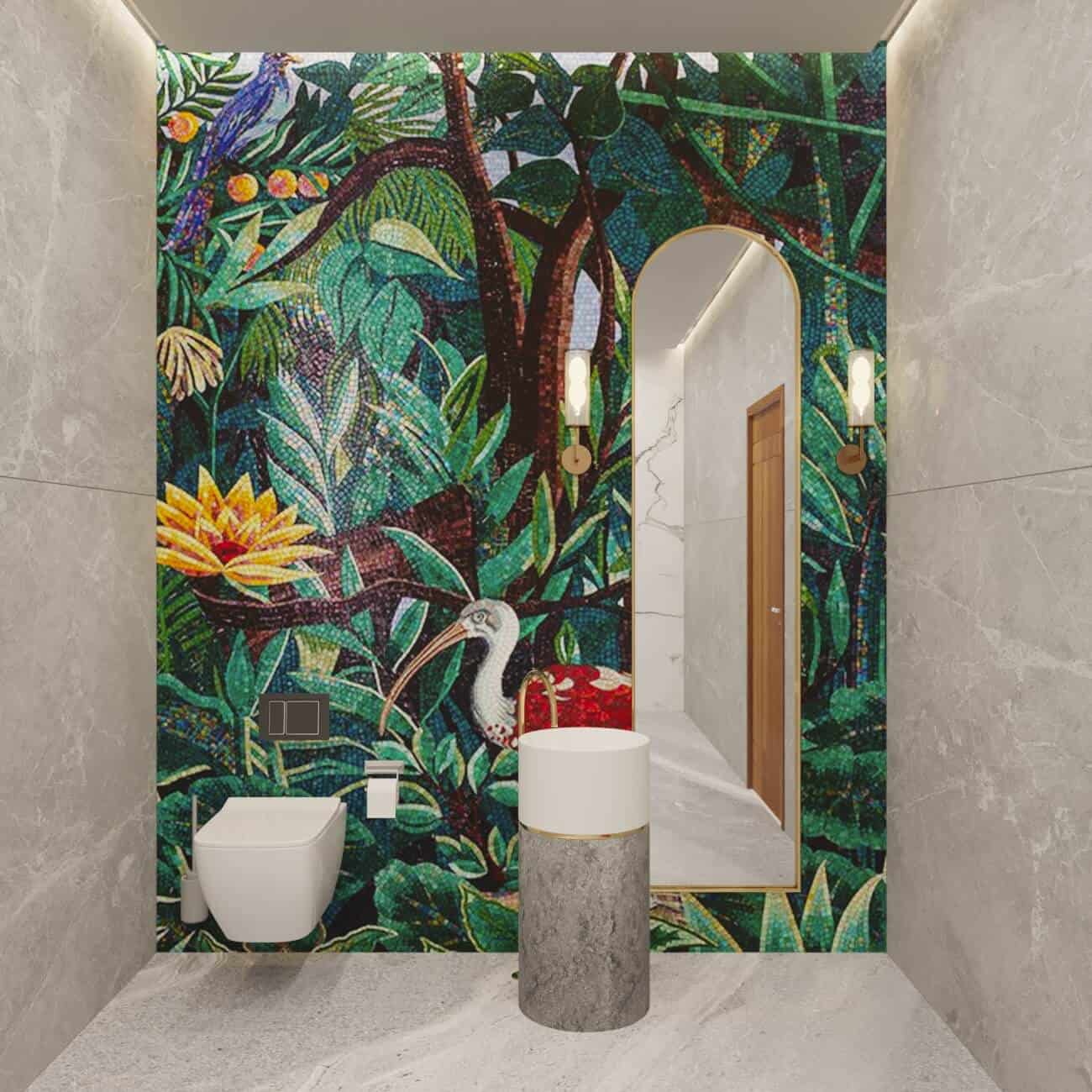 Custom-Made Mosaic Murals for Every Environment
One of the distinguishing features of MEC is our commitment to creating mosaic murals that are not only aesthetically pleasing but also durable and suitable for any weather conditions. Whether you want to enhance your indoor space or make a statement in your outdoor area, our custom-made mosaic murals are designed to withstand the test of time. Our team utilizes high-quality materials and employs advanced techniques to ensure that your mosaic mural remains vibrant and intact, regardless of the environment it is placed in.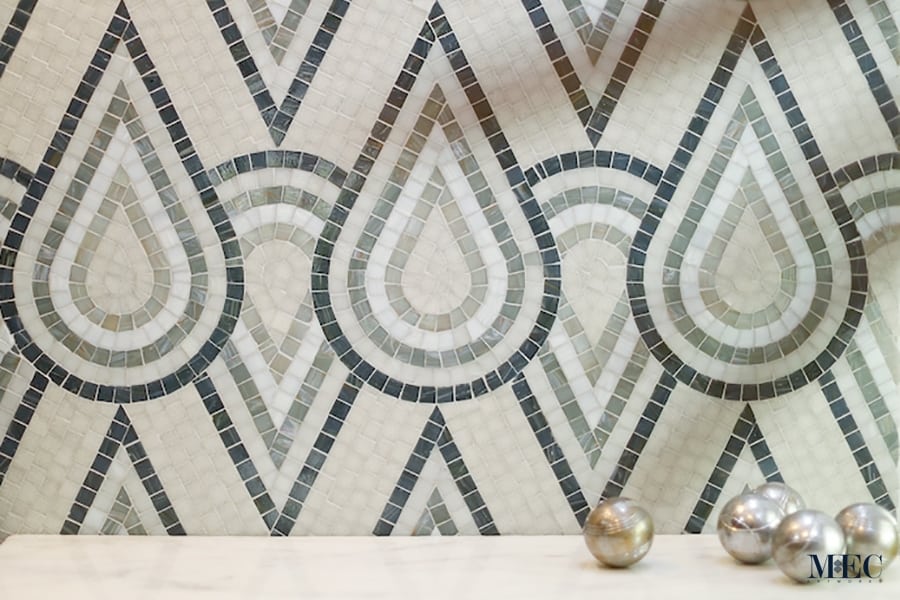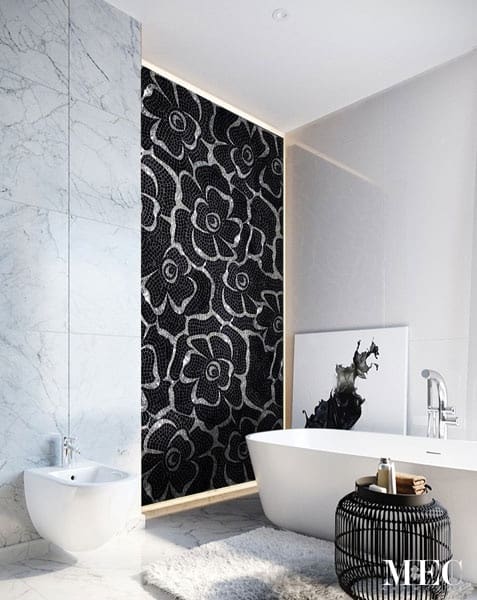 Elevate Your Space with MEC's Mosaic Wall Murals
MEC invites you to experience the captivating allure of our mosaic wall murals. With unrivaled craftsmanship, exquisite materials, and a dedication to personalized design, we create immersive art forms that transform any space into a mesmerizing environment. Elevate your surroundings with the elegance and splendor of MEC mosaic wall murals, and let us bring your vision to life.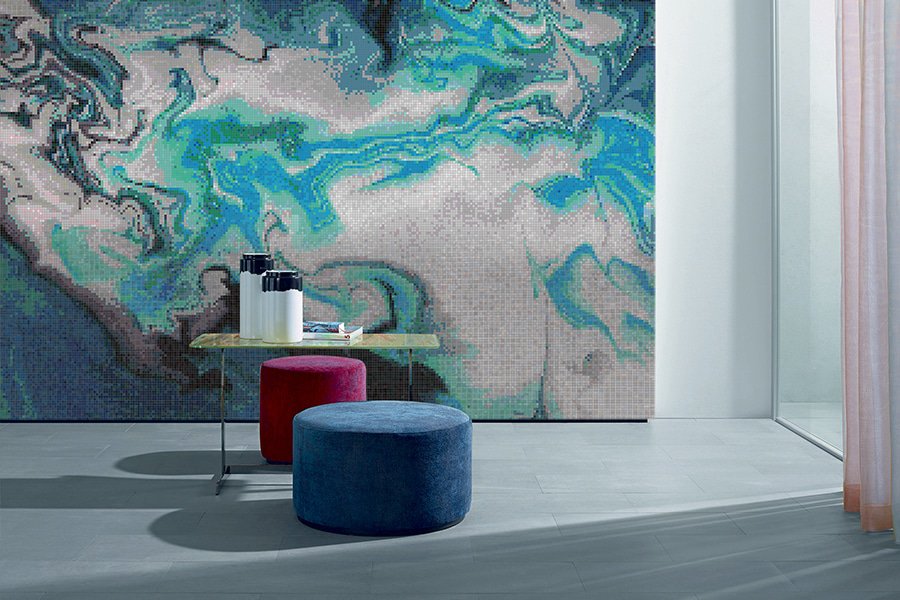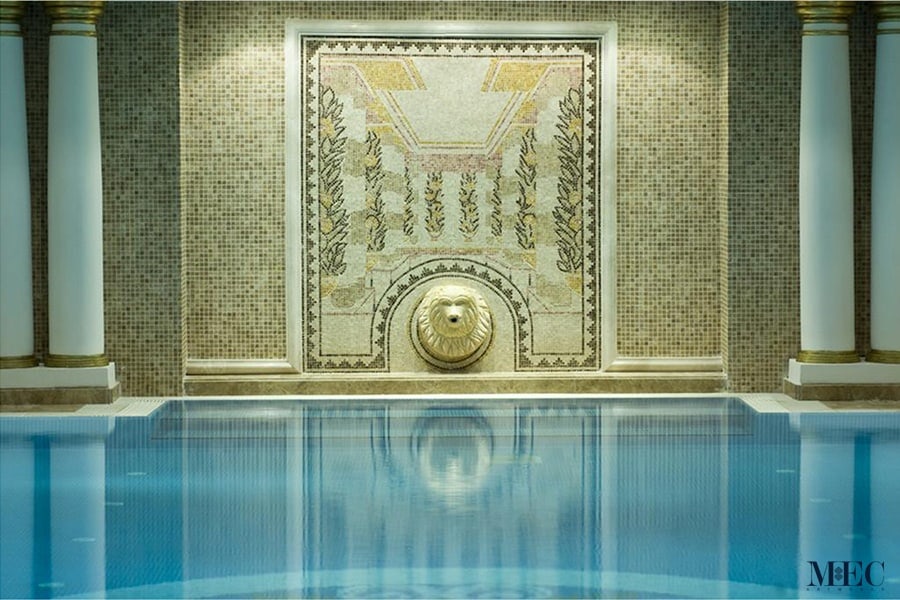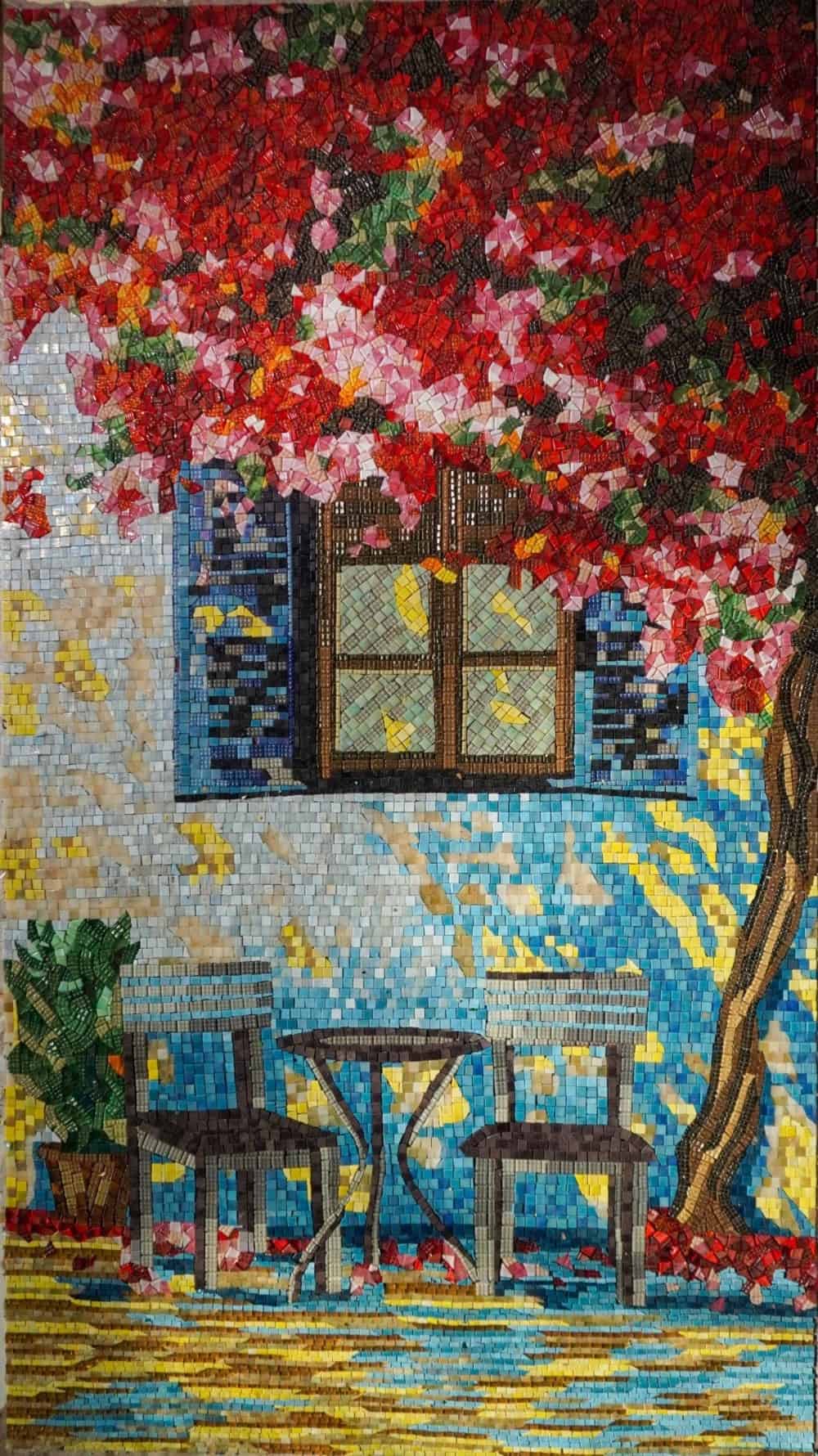 Transform Your Environment with Mosaic Wall Murals
Whether you are seeking to elevate the ambiance of your living room, add a touch of sophistication to your office lobby, or create a stunning feature wall in a hotel or restaurant, our mosaic wall murals are designed to make a lasting impression. The striking visual impact, combined with the meticulous craftsmanship, ensures that your space becomes a captivating work of art, exuding luxury and refinement.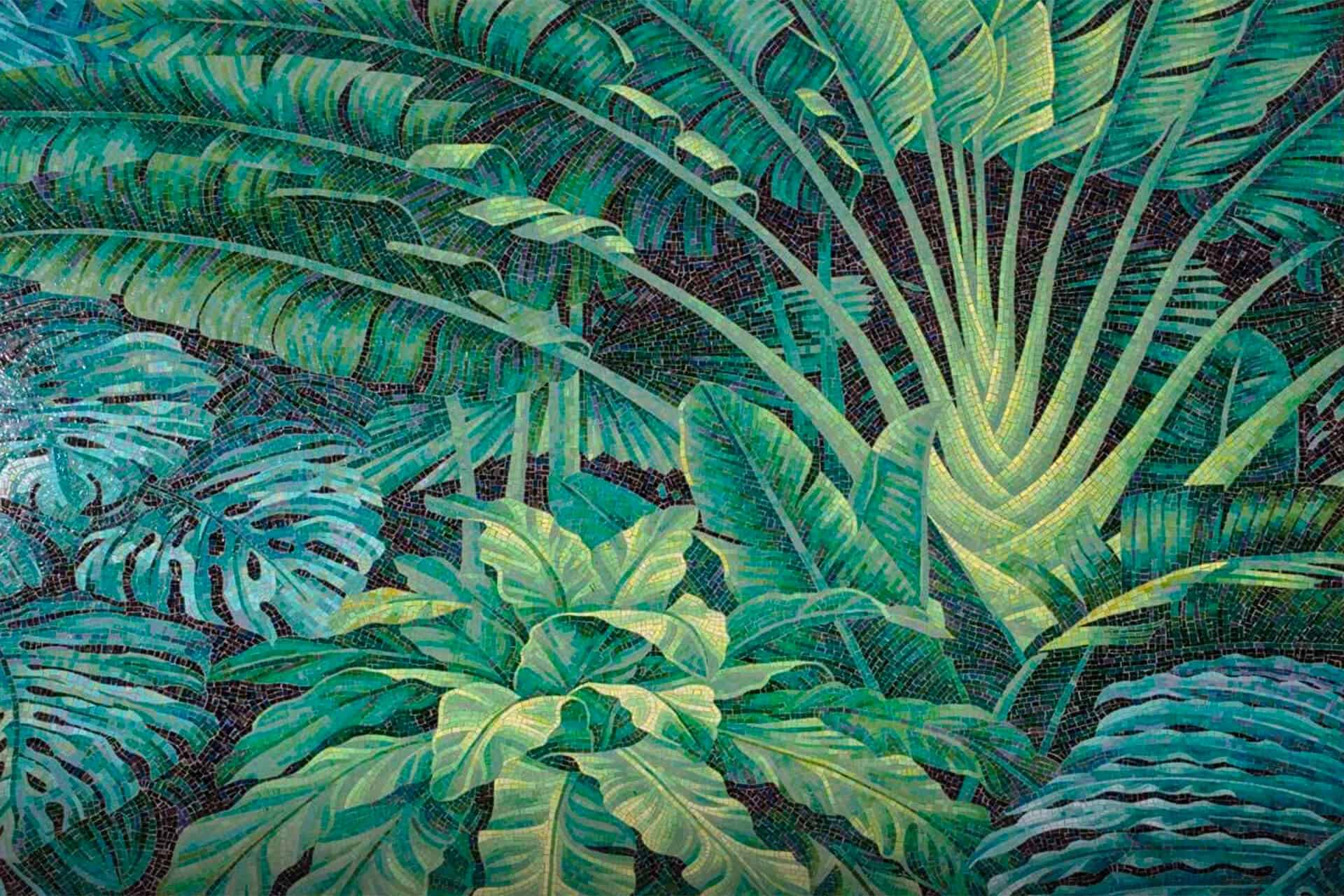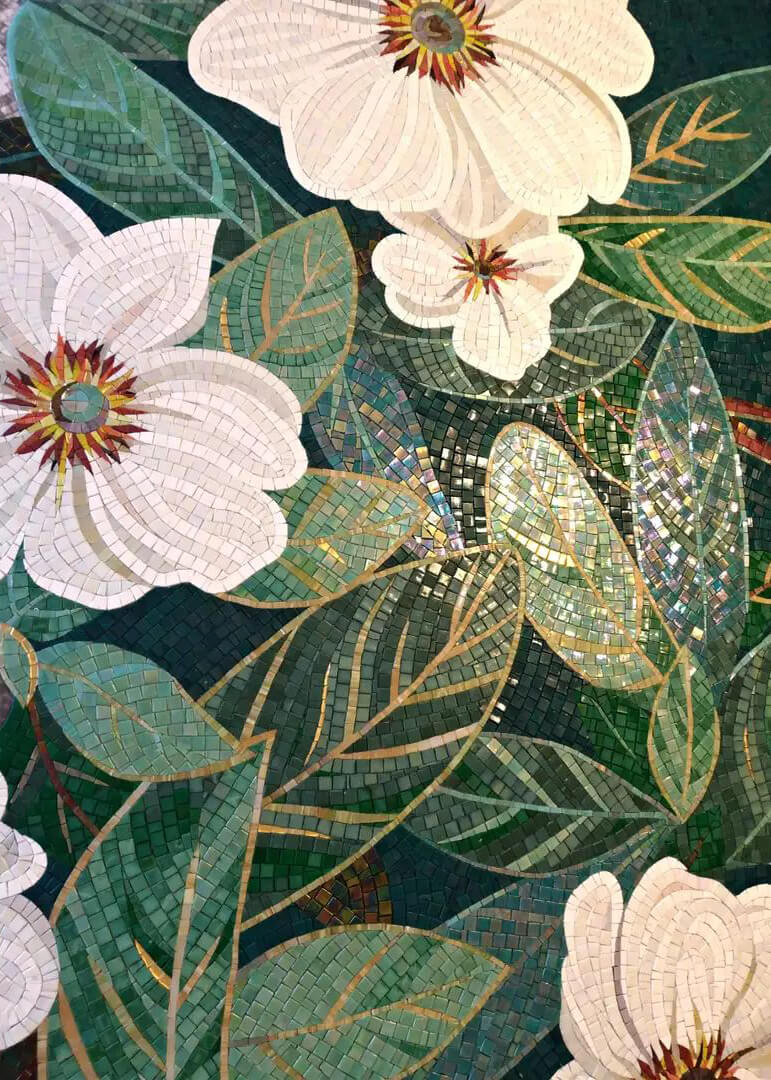 Conclusion
See anything you like? Have a favorite photo or design you'd like to be converted to a mosaic masterpiece? We can help! At MEC we strive to help our customers get the product of their dreams. There is no compromise on color palette, pattern, shapes or quality of the mosaics. We import the best material from around the globe and have the best international designers and artisans at your service to help you realize your vision perfectly. If you have any queries, feel free to contact us.
How are mosaic wall murals different from regular murals?
Mosaic wall murals stand out due to their unique craftsmanship, as they are made using small tesserae to create detailed patterns, textures, and visual effects.
Where can I install a mosaic wall mural?
Mosaic wall murals can be installed in various settings, including homes, offices, hotels, restaurants, galleries, and public spaces, adding a touch of elegance and sophistication.
What materials are used in creating mosaic wall murals?
MEC uses high-quality glass and marble mosaics to craft our exquisite wall murals, ensuring a luxurious and visually stunning result.
Can I install a mosaic wall mural myself, or should I hire a professional?
Due to the intricate nature of mosaic wall murals, it is recommended to hire a professional installer to ensure proper handling and installation for the best results.
How do mosaic wall murals contribute to the aesthetic appeal of a space?
Mosaic wall murals serve as stunning focal points, enhancing the aesthetic appeal of any space with their vibrant colors, intricate designs, and exquisite craftsmanship.
Can I see a design concept before the mosaic wall mural is created?
Yes, at MEC, we provide design concepts and renderings for your approval before beginning the fabrication process, ensuring that you are fully involved in the creative journey.
What is the typical lifespan of a mosaic wall mural?
With proper care and maintenance, mosaic wall murals can last for generations, preserving their beauty and allure over an extended period.